We officially have 2 scouts living at our house now!  That means double the fun of scouting, but also double the amount of popcorn we have to sell.  🙂  We haven't gone door to door yet, but looking at these fine boys in their uniforms, I can't imagine that anyone will be able to say no!
If you would like to buy some popcorn (you don't have to buy the $50 tin even though that's the one Noah will point out first!), please let us know!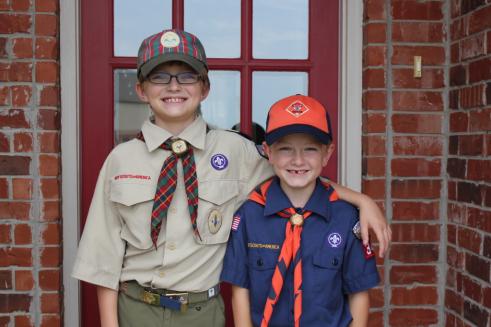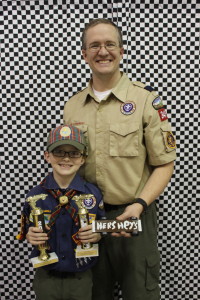 One of our favorite things about Cub Scouts is, of course, the Pinewood Derby!  Last weekend Andrew participated in his 4th Pinewood Derby race and won his 4th straight trophy!
Andrew's car (which he designed, cut, and painted with minimal help from Jason) won 1st place among the Webelos scouts and 3rd place in our whole pack.
So proud of these engineers!!!